NYSERDA Generator Rental and Power Outage Plan
Avoid the daily $1,500 fines: ensure your gas station is compliant with the New York State Generator Law 192-h.

Be prepared for a power emergency and avoid the daily $1,500 fines: contact Weld Power Generator today to put your NYSERDA-approved Power Outage Contingency Plan in place at your gas station.
Weld Power Generator's Power Outage Contingency Plan is a blueprint that illustrates the general layout of your facility and highlights key information for rental power deployment:
Site Survey
Generator rentals and/or sales
Portable generators
Cables
Docking stations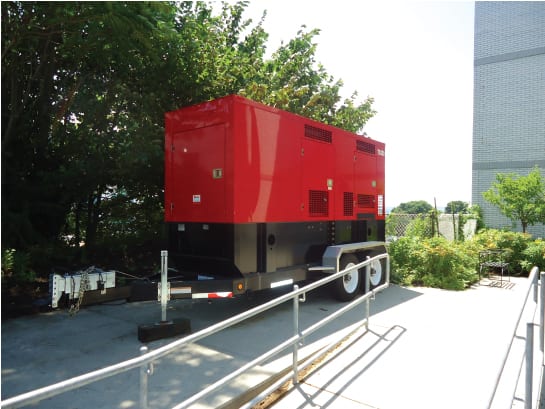 What is the New York State Law 192-h?
Under the new state law, most gas stations in the downstate region located within ½ mile of highway exits or hurricane evacuation routes must have a transfer switch installed and deploy and install a generator within 24 hours of losing power during a fuel supply or energy emergency. In addition, gas stations must have a transfer switch installed at an additional 30% of their stations under the same criteria.
To learn more about the law, click here for the NY Senate legislation, and see the FAQs.