Load bank testing ensures your generator will reliably operate at its maximum capacity for an extended period of time without overheating and possibly shutting down during an emergency.
What is Load Bank Testing?
A load bank test simulates a power outage in a controlled environment while being monitored by our highly experienced technicians. The test confirms the ability of the emergency power supply system to run up to its rated kW.
Weld Power has portable resistive load banks in multiple sizes ranging from 100kW to 2MW and totaling over 3MW of load bank capacity. Our qualified technicians set up the equipment, perform the test procedures for the appropriate length of time and provide a written report detailing the performance of the equipment being tested when complete.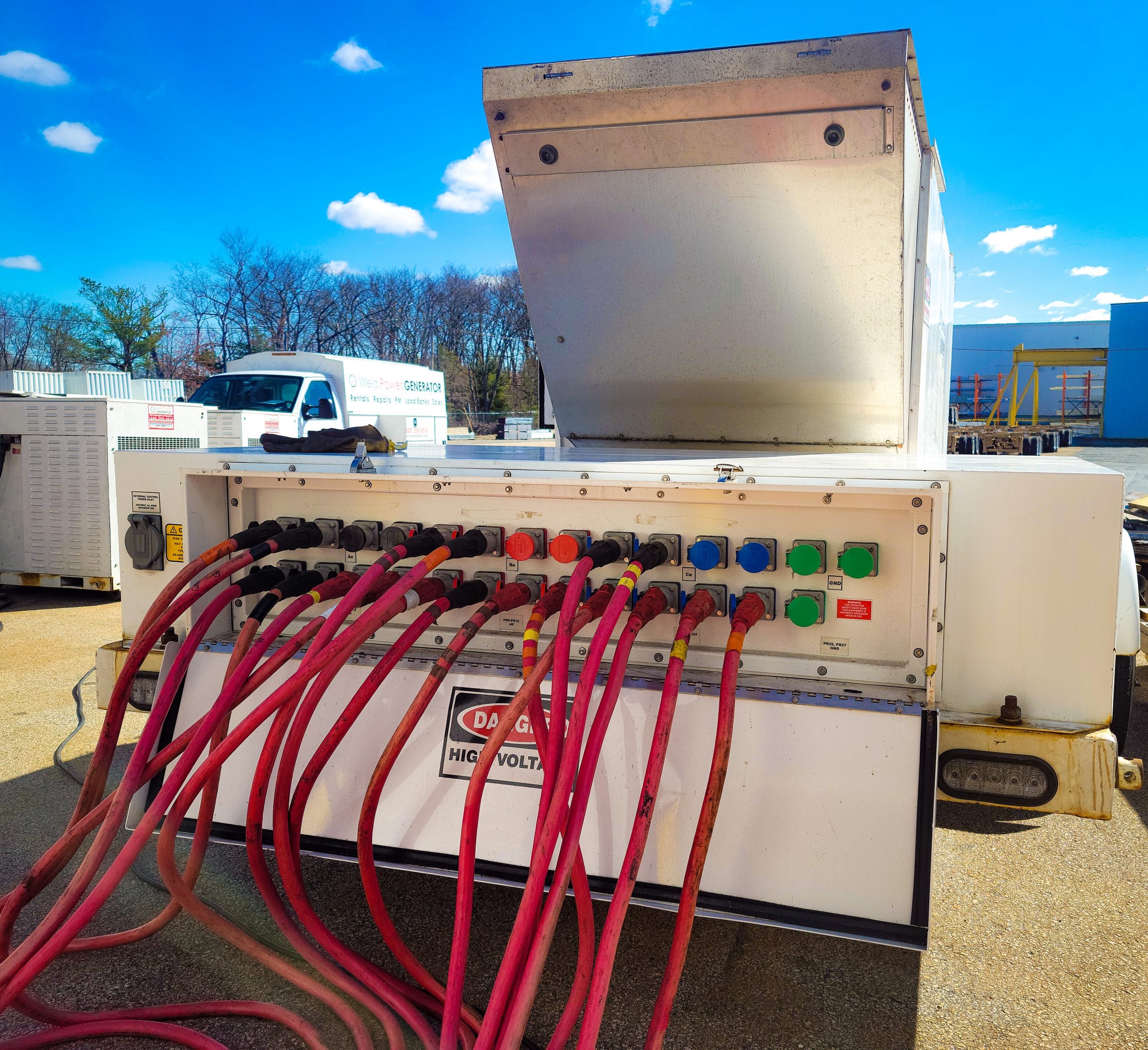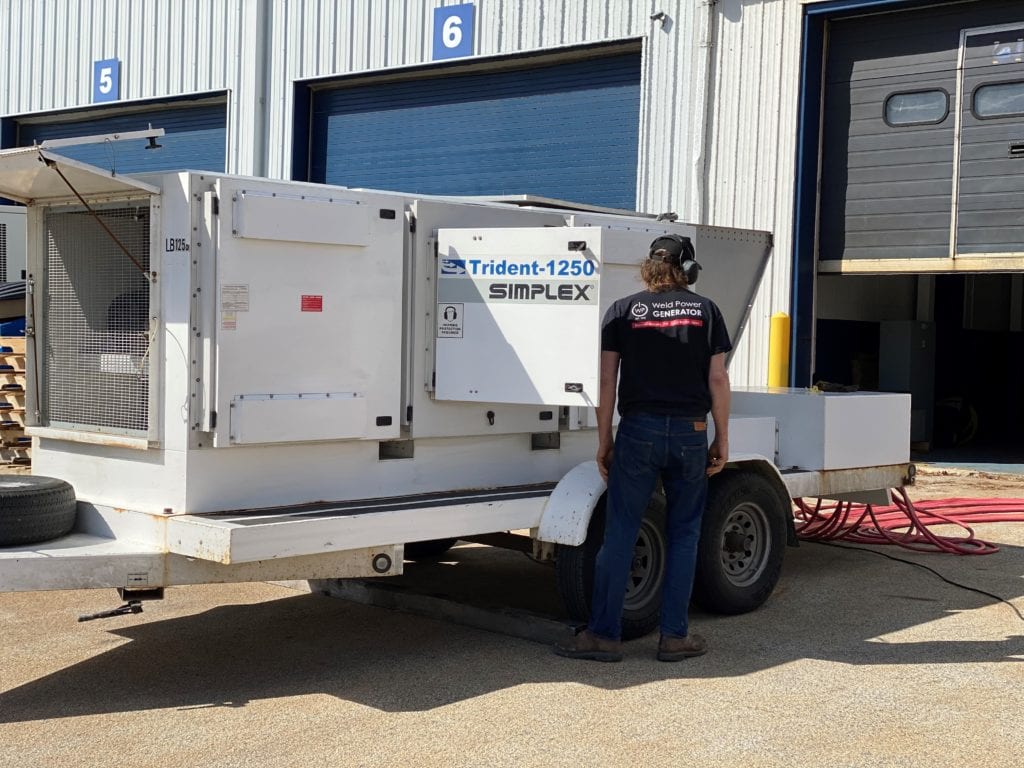 What Happens During a Load Bank Test?
During a load test, critical engine and generator parameters such as oil and fuel pressure, operating temperatures, voltage, frequency, amperage, and kW output are measured and recorded throughout the duration of the test.
Typical load bank tests range between two and six hours. Periodic load bank testing is an essential part of any good maintenance program. Load bank testing is not intrusive and during the test, there is no interruption to the facility's power supply.
What are the Benefits to Load Bank Testing a Generator?
Load bank testing reduces long-term costs by extending the life of engine components such as turbochargers and exhaust valves, as well as, increasing engine performance and efficiency while reducing pollution. It also provides peace of mind and ensures compliance with NFPA 110* and JCAHO** standards for hospitals, nursing homes, computer data centers, and other critical facilities.
Running a diesel engine at full capacity using a load bank prevents and corrects "wet stacking" – a condition where unburned fuel deposits accumulate in the engine and exhaust system reducing the generator set's efficiency.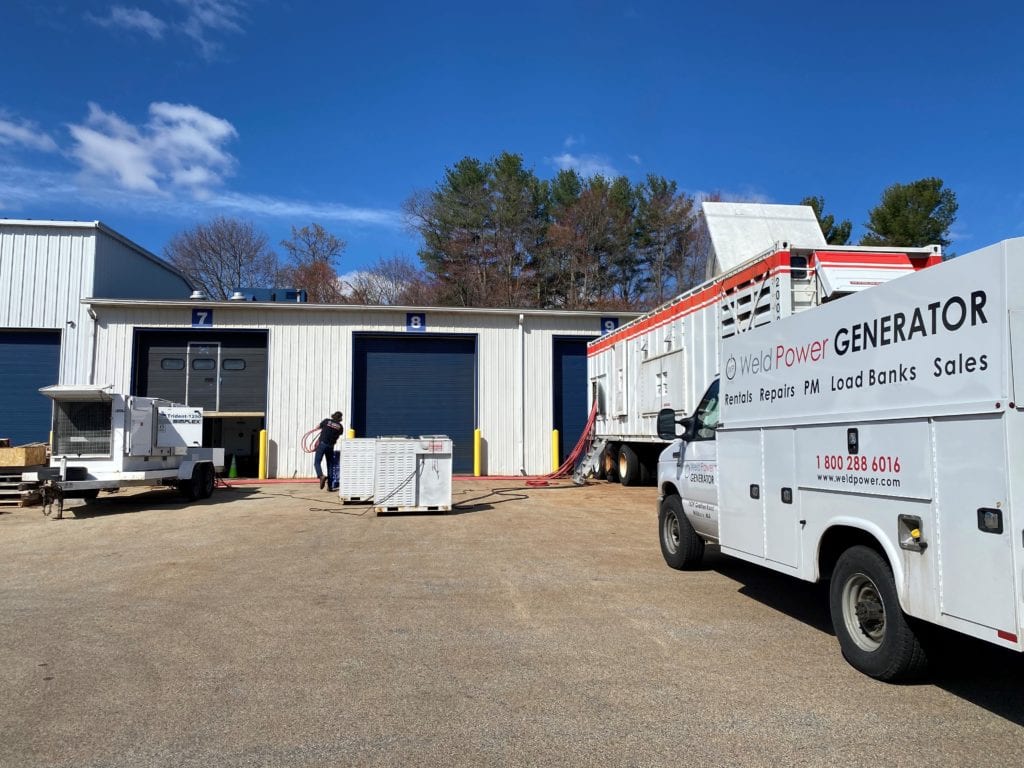 *NFPA 110 Section 8.4.2.3 states: "Diesel-powered EPS installations that do not meet the requirements of 8.4.2 shall be exercised monthly with the available EPSS load and exercised annually with supplemental loads at 25 percent of the nameplate rating for 30 minutes, followed by 50 percent of the nameplate rating for 30 minutes, followed by 75 percent of the nameplate rating for 60 minutes, for a total of 2 continuous hours". **
In addition to NFPA 110, the Joint Commission on Accreditation of Healthcare Organizations (JCAHO) added an additional requirement in 2007 that healthcare organizations test emergency generators at least once every 36 months for a minimum of 4 continuous hours (JCAHO EC.7.40).
Power.

Anytime. Anywhere.