Weld Power Generator has the largest portable generator rental fleet in the Northeast.  We carry a full line of diesel 20kW – 2000kW temporary units that are meticulously maintained to ensure they are ready to go at a moment's notice.
We sustain our reputation of reliability by continuously investing in emergency power resources so that when you need it, we have the inventory available.  Our outfit is equipped to deploy, run cable,  help with hook up and fuel, morning, noon, and night.  
 At Weld Power, we are proactive, rather than reactive. If you'd like our help to put together a power outage contingency plan in case of emergency, please contact us at service@weldpower.com or 800.288.6016.  
20 KW - 100 KW Generator Rental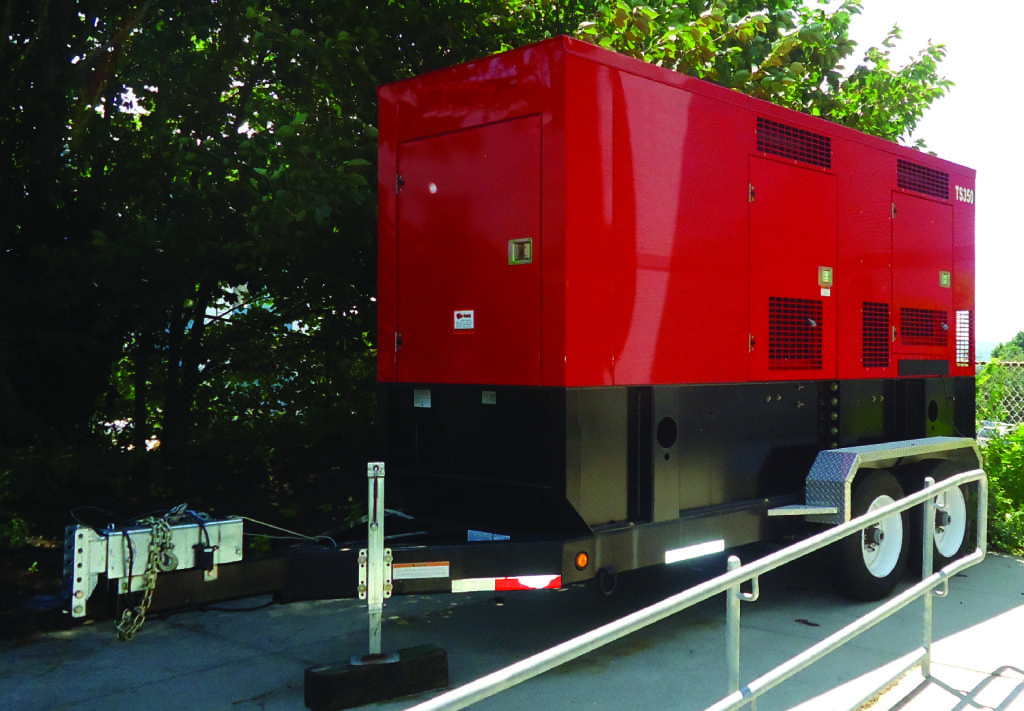 125 KW - 400 KW Generator Rental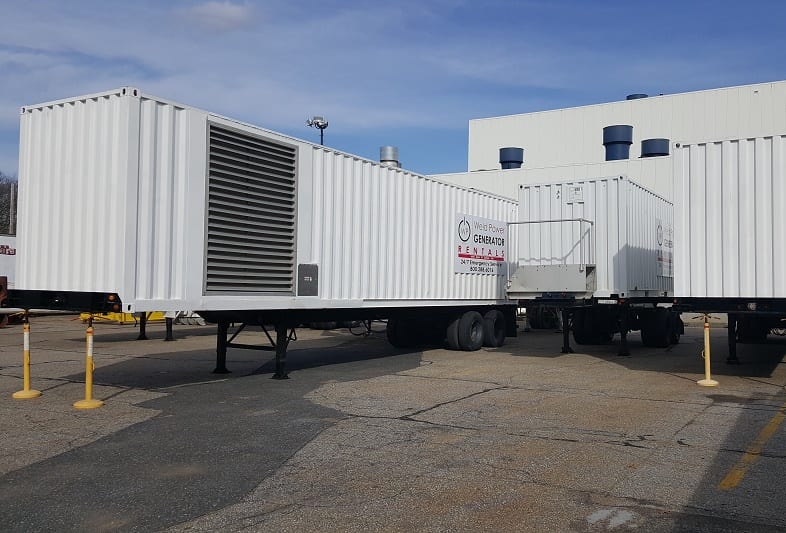 500 KW - 900 KW Generator Rental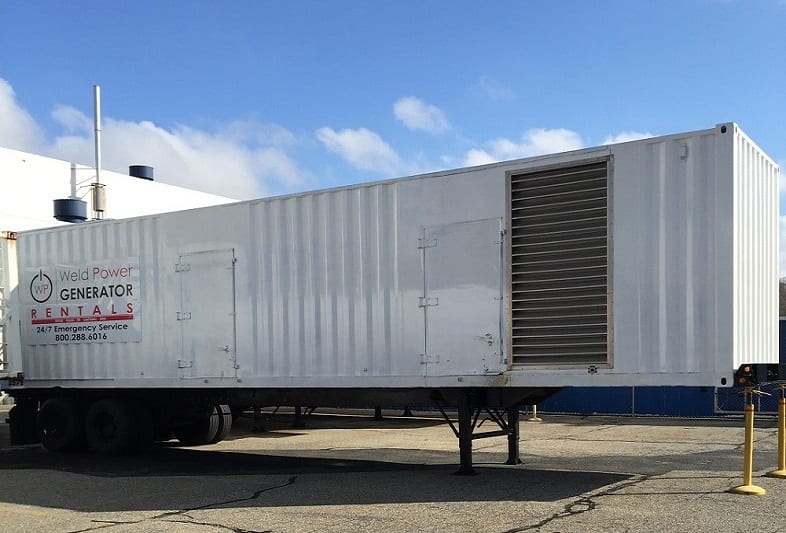 1000 KW - 2000 KW Generator Rental
How much does a rental generator cost?
Costs varies depending on size and difficulty of install. We can provide an individual estimate which will include the cost of the rental generator itself, associated cabling needed to tie into the building, delivery as well as the cost to install. Generators are usually priced on a weekly basis, however we do offer discounts for long term rental needs.
If I need a rental generator, how long would it take to get one out to my facility?
Time varies based on factors such as time of day / night and weather conditions, however we strive to have a rental generator onsite within 4 hours of notification of an emergency.
Do I need to have an electrician onsite to install?
You can elect to have your own electrician onsite; however Weld Power or our partner,
Prime Power Rentals
, can perform a turn-key installation of rental generators in order to connect to the building.
Who is responsible for fueling the rental generator?
All of our rental generators are sent out with a full tank of fuel. If the generator is to be used, it is the customer's responsibility to coordinate fuel delivery. We can provide the name of a preferred fuel delivery vendor if needed. The fuel level of the rental generator also needs to be returned full to avoid any additional refueling charges.
Power.

Anytime. Anywhere.