Why Should I Have My Generator Monitored Remotely?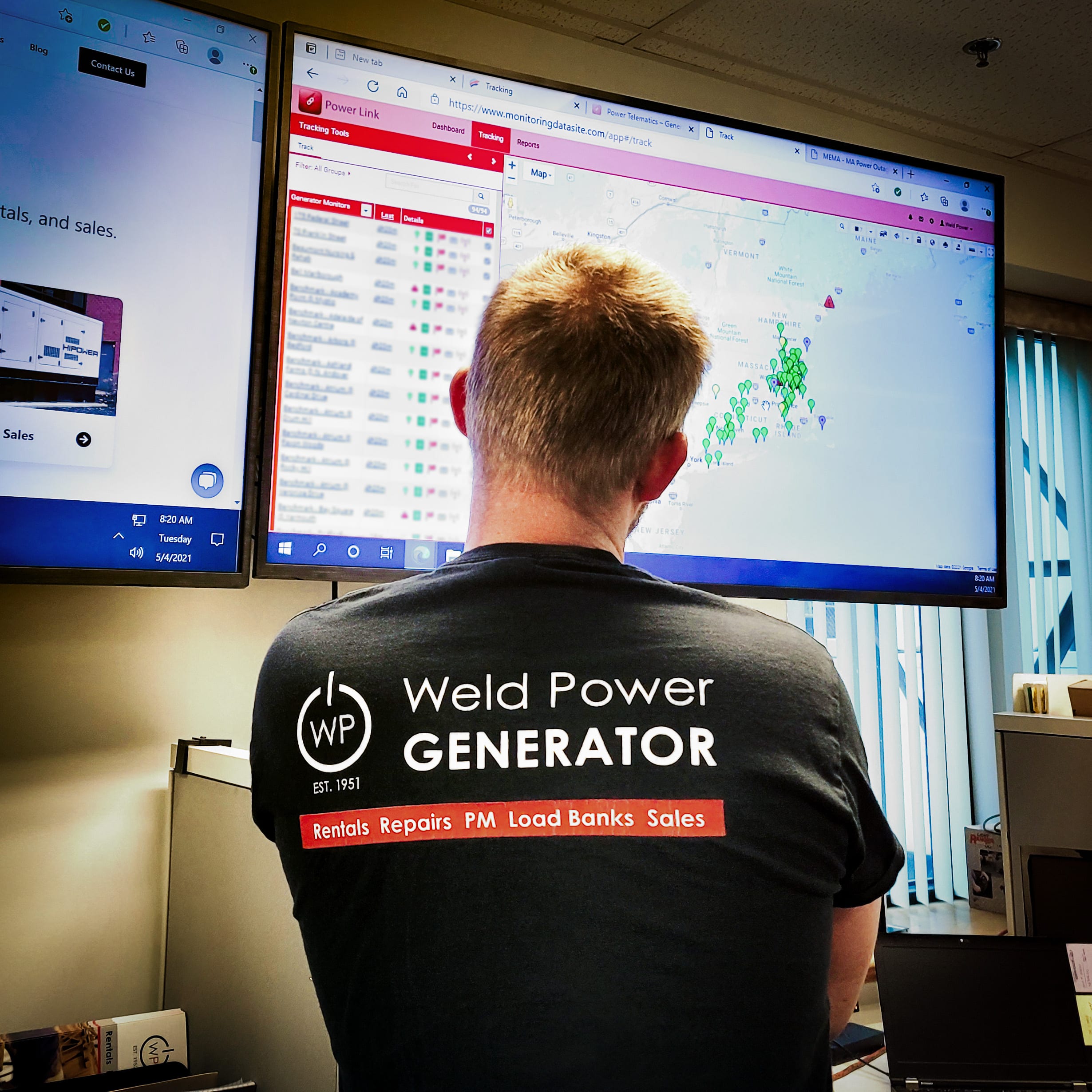 After a difficult winter, you may think that your days of worrying about your generator maintenance during storms are behind you for a few months, until the frost and snow begin. However, weather-related power outages can occur at any moment, with heightened risks during the summer due to extreme heat and thunderstorms. Having your generator monitored remotely allows you the peace of mind of knowing your generator is being checked throughout the day, with issues being brought to your attention immediately.
What is Remote Monitoring?
Remote monitoring is when your generator's fluid levels and overall functionality are electronically watched from a separate facility than your own. You and your monitoring team will have access to an interface that provides immediate feedback on performance with tiered security to protect your data. As soon as problems are detected, you will be alerted via text message or email in order to schedule emergency or preventative service.
Benefits of Remote Monitoring
Keeping your generator functional throughout the year is critical to your business. In addition to minimizing data loss in case of an outage, regular generator maintenance can keep your business online throughout the outage, allowing your facility to assist in emergency situations. Having your generator performance remotely monitored provides several benefits:
Quick Response for Service & Repairs
Remote monitoring keeps an eye on the status of your unit at all times, throughout each power cycle. As soon as a problem is detected in your generator that will affect performance, an alert will be sent out to as many members of your team as you see fit, allowing for quick coordination to schedule a maintenance visit, regardless of time of day or night to keep you on the grid. The speedy response can reduce the cost of major repair work that needs to be done by staying on top of minor hiccups.
Readily Available Status Checks
Accessing your user portal provides you with the tools you need to check on the functionality of your generator at any time. While your generator service provider will monitor and run regular reports for you, whether daily, weekly or monthly, you will be able to check in as much as you would like.
Remote Monitoring of Generator Systems in New England, New York & New Jersey
If you are interested in having your generator monitored remotely in order to prevent major problems from occurring, contact Weld Power Generator today! One of our technicians will go to your facility to examine your generator for fluid levels, ATS functionality and the status of each pump and lever. Weld Power by calling 800 288 6016 or by filling out our online contact form.