What's the Difference Between Load Bank Testing & Building Load Testing?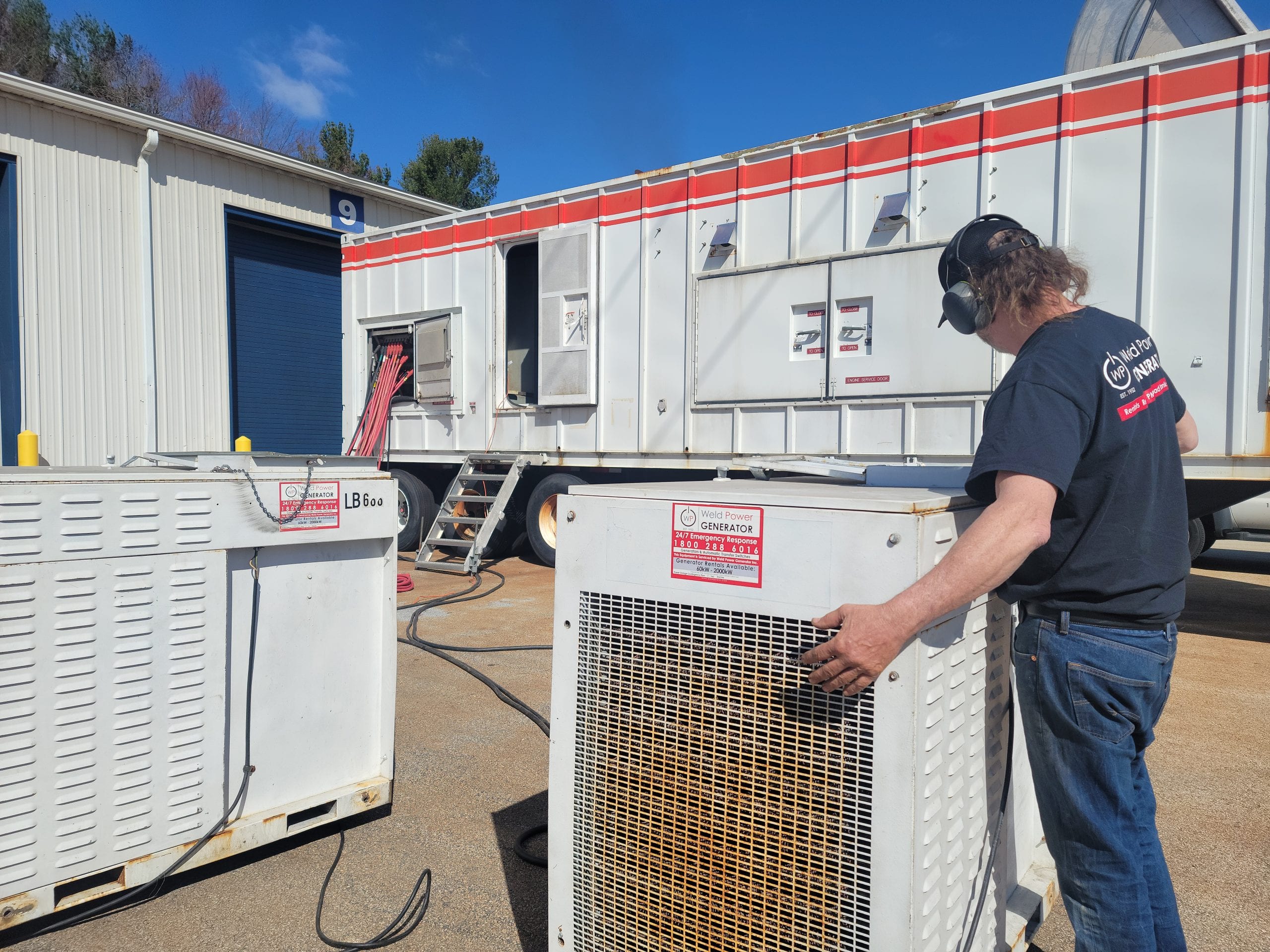 Preparing for an emergency is difficult because you never know quite what to expect: they occur in all shapes and sizes and can affect your facility in different ways. However, preparing for a power outage is simple with the addition of a generator! Performing specific tests on your building and your generator can ensure you are ready for storms and extreme temperatures, as well as keeping the facility online throughout. Performing periodic load bank tests and building load tests can help prepare your facility and employees for potential outages, but many people don't know the difference between the tests.
Building Load Testing
A building load test will transfer electrical power from the building's power source to the backup generator for a short period of time. Building load tests are performed to make sure the unit is fully operational between periods of inactivity. This should be performed at least once per month in order to make sure the generator is running properly and prevent fluids from backing up. This is considered "exercise" for your generator and allows you to notice problems before an outage or malfunction occurs.
Load Bank Testing
A load bank test will simulate a power outage in your facility in order to see if your generator will kick on in a timely fashion. Since the outage is only affecting your building, you will be able to note any issues in your generator's performance, as well as problems with your automatic transfer switch (ATS) or fuel supply. The test is designed to make sure your generator will be able to sustain operations for an extended period of time since there is no way of knowing how long the next power outage will be. Each component of the generator is monitored, and the performance measured in order to get a thorough picture of how the machine is running. The resulting report will allow your technician to recommend necessary maintenance and what to keep an eye on down the line. Performed at least once annually, bank load tests last between two and six hours. Regular load bank testing increases the lifespan of your generator by regularly running the exhaust valves and turbo-chargers, reducing costs in the long term.
Planned Generator Maintenance & Testing in Boston, Springfield & The Bronx
Keeping your generator well-maintained is key to being prepared for a potential outage. Weld Power will come to your facility to perform a comprehensive inspection of your generator, noting any problems and recommending maintenance to you on the spot. To schedule a maintenance call and any necessary testing, contact Weld Power by calling 800 288 6016 or by filling out our online contact form.