7 Things to Know About Rebuilding a Diesel Generator Engine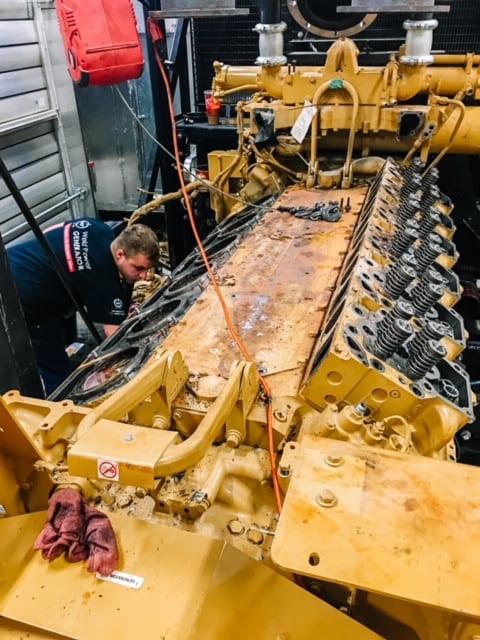 Like all machines with moving parts, at some point, your generator's engine may begin to lose some functionality past the point where regular maintenance can fix most issues. There's a lot to know about rebuilding a diesel generator engine, so we wanted to provide you a complete list of everything to expect.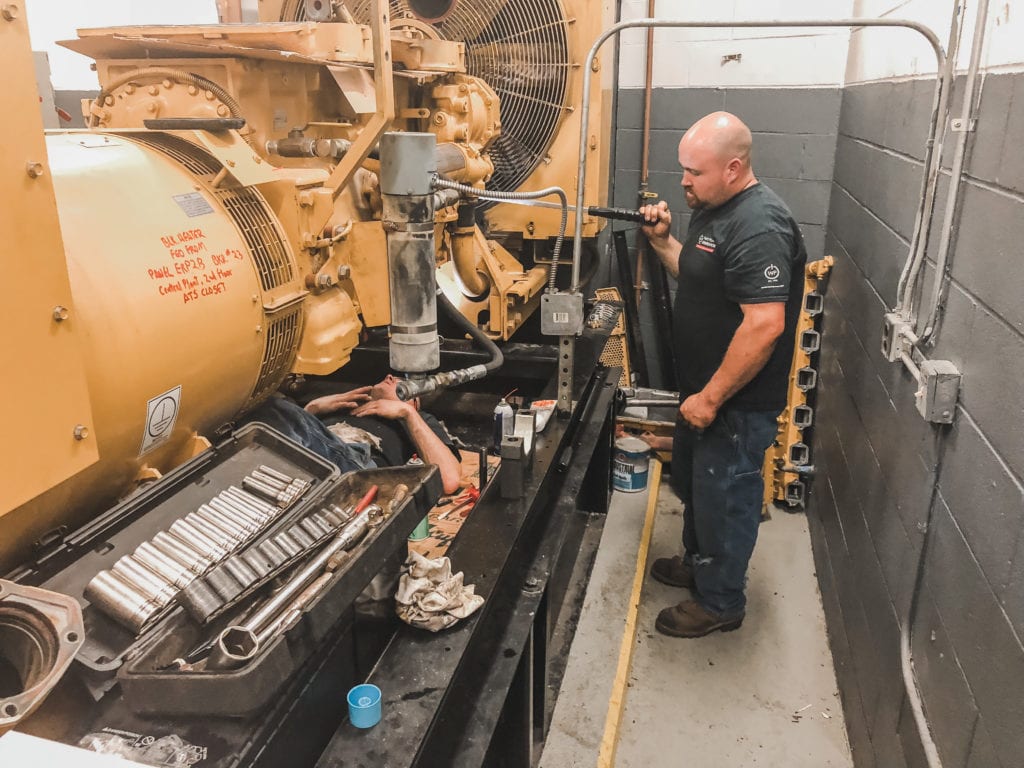 Weld Power Generator is proud to provide full generator engine repair and rebuilding services to clients with functioning generators but failing engines in order to prolong the life of the machine.
A rebuild has several stages:
Fluid Draining
Before any work can be done on the rebuild, all fluids must be drained from the existing engine.
Disassembly
After removing the engine from the body of the generator, each piece will be taken apart, cleaned, and labeled. If a piece has recently been replaced or in good shape, it will be cleaned and set aside for reassembly.
Reconditioning
Reconditioning occurs during routine generator maintenance visits: after a certain amount of running time, the components of your unit including cylinder heads, coolers, pumps, and turbochargers will need to be reconditioned with fluids replaced and parts checked for any underlying issues including security of bores, cracks in parts and appearance of cylinder heads. Parts that can be used for your generator will be included, with all fluids replaced.
Testing
After each piece is labeled, it will be tested for effectiveness. If the piece is no longer functional, it will be properly disposed of or recycled. Pieces that have recently been replaced in the engine will be put aside and used in the final product.
Rebuilding
After determining which pieces your new engine will need, a technician will begin repairing and rebuilding the entire generator engine, performing testing throughout the process to ensure that the final build will work properly. Each piece will need to be checked against the original manufacturer's standards and when necessary replaced with OEM components.
Testing
After a final round of testing to make sure the rebuilt engine is fully functional, the engine is reinstalled in the generator.
When should I have my generator engine rebuilt?
You should have your engine rebuilt if you are experiencing issues including gas leaks, draining batteries, sputtering engines, or falling functionality. A rebuilt engine can extend the life of your generator and is less expensive than a full replacement of the unit.
If you are reliant on generator power and need an emergency backup generator, we can help you with a generator rental while we repair your engine.
Generator Engine Rebuilding for Commercial Diesel Generators in Boston, Connecticut & New York
If you are experiencing problems with your generator engine, contact Weld Power to have the unit inspected and the engine rebuilt. Our company has been working with commercial clients throughout New England, New York, and New Jersey since 1952. After your engine has been rebuilt, our team will be able to work with you to determine an appropriate maintenance schedule to make sure your generator is always fully functioning, especially after extended periods of use.
For questions or a quote about rebuilding your generator's engine, Weld Power can be reached by calling 1.800.288.6016 or by filling out our online contact form.